A lot of new online food delivery apps have emerged in the last decade in Kuwait. Revenue in the platform-to-consumer delivery segment is estimated to reach $287m by the end of 2021. And revenue in the restaurant-to-consumer delivery segment is projected to reach $494m by the end of 2021 in Kuwait. As the online food delivery apps are adding more and more to the comfort of the people, new users are heading their way towards these online food delivery apps. User penetration is estimated to be 23.3% in 2021 and is expected to hit 23.7% by 2025. 
Some of Kuwait's top food delivery apps include Deliveroo, Talabat, Cravez, Carriage, KFC Kuwait, and more. In this article, we will tell you the 5 best food delivery apps in Kuwait. 
The 5 Best Food Delivery Apps in Kuwait

Founded in 2013, Deliveroo is an e-commerce platform offering customers the platform to order among thousands of dishes available from across hundreds of restaurants in Kuwait. The platform lets you choose between traditional and international cuisines. Order and choose from famous restaurants including Shake Shack, KFC, Dishoom, Taco Bell, Pho, PizzaExpress, Pret A Manger, Tortilla, Wahaca, Gourmet Burger Kitchen, Pizza Pilgrims, Xian Street Food, Boojum, Nando's, Five Guys, Roosters Piri Piri, Burger King, Subway, Wasabi, Wagamama, Supermac's, Papa John's, and Apache Pizza.
On Deliveroo, you can easily place orders by searching your area, your favorite cuisine, your favorite dish, or your favorite restaurant brand. Some of the best cuisines available include Japanese, Thai, Indian, Mexican, Chinese, Italian, Lebanese, Greek, and American. You can also save up to 20% by using Deliveroo Coupons and Discount Codes available on the GC Coupons website and app.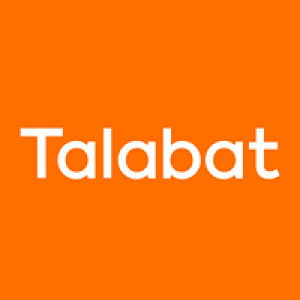 Started by Khaled Alotaibi and Abdulaziz Al Loughani in 2004 as an e-commerce platform, Talabat now serves in Kuwait as one of the most famous online ordering apps. Restaurants like Pasta Lapesta, Second Cup, Trend Burger, KAI Asian Dinner, Dandoosh, Rashet Zaafran, Dark, The Big Dip, Artista, Unkle Prata, Kalha, Copper Chimney, Burger King, Pizza Hut, KFC, and Johnny Rockets are available on Talabat.
You can choose among some of the best cuisines from around the world including Turkish, Chinese, Egyptian, Indian, Italian, Japanese, Kuwaiti, Arabic, Asian, International, Iranian, Lebanese, Mexican, and Thai. Order and find verified Talabat Coupons on the GC Coupons website and app and save up to 40% on your order.
Cravez was launched in 2017 in Kuwait as an online food ordering and delivery platform for both mobile and web. It rewards its customers for every order they make on the site.
On Cravez, you can get amazing facilities such as making an order from multiple restaurants at once with one payment transaction. You can also place your order by searching by dish name. Cravez will provide you with a list of restaurants offering the dish. You can also keep a track of your food before receiving, customize your dishes with sauces and toppings, and more. Some of the best cuisines on offer here are Japanese, Chinese, Kuwaiti, Arabic, Lebanese, Iraqi, and American. You can also save up to 35% extra by using verified Cravez Promo Codes on the GC Coupons website and app. 

Started in 2016 by Abdullah Al-Mutawa, Carriage offers more than 2000 restaurants with a wide variety of meals in Kuwait. You can look into the large variety of cuisines i.e. Iranian, American, Indian, Italian, Chinese, Japanese, Arabic, Turkish, Pakistani, Egyptian, Vietnamese, Lebanese, and Thai.
As Carraige says, they usually deliver the order within half an hour. Restaurants such as Hardees, KFC, Subway, Slice, Zero Carb, Rock House Slider, Proper Burger, Melenzane, and Solo Pizza are the main highlight of the Carriage app. You can find verified and 100% working Carriage Promo Codes on our website as well as our app. 

Founded in 1952, KFC is a paradise for non-veg lovers. Order and find zinger blaze boxes, fiery mighty zinger boxes, fiery zinger boxes, dipping boxes, strips and dips, dinner meals, twisted boxes, mighty zingers, Supremes, big fillers, and many more. You can also avail of facilities such as real-time order tracking while it is on its way, hassle-free payments, social logins, late-night deliveries, and pick-ups. In addition to this, you can find valid KFC Promo Codes on GC Coupons and save up to 20% on your order.