In the past few years, a great number of new grocery delivery start-ups have emerged in Egypt. Egyptian grocery market in the past was mainly dominated by traditional grocery retailers. As seen in 2018, traditional grocery retailers held the largest share of 74 percent in the grocery market in Egypt. The total retail market of the country amounted to 55.1 billion U.S. dollars at that time. But as per the start of 2021, the percentage has considerably gone downhill.
As of now, the traditional grocery retailers of Egypt hold a total share of less than 45 percent. There are many reasons behind this, but the introduction of new apps and start-ups providing quality products with discounts is one of the biggest reasons. In this article, we will tell you the 5 best grocery delivery apps in Egypt.  
The 5 Best Grocery Delivery Apps in Egypt

Founded in 2015 by John Tsioris, InstaShop quickly became a fan favorite app right after its start in Egypt. Shop here and choose among a range of groceries available on the app. Some of the additional facilities available here include re-ordering through the favorite items selection, fast delivery in about 30-60 minutes depending on the area, payment by cash or credit card, and scheduled delivery.
You can shop from various supermarkets and grocery stores such as Al Adil Supermarket, Lets Organic Market, Al Madina Market, F Mart, and Eataly on InstaShop. Fresh fruits, vegetables, and dairy products are available on fast delivery. You can also save up to 30% extra by using verified InstaShop Coupons and Promo Codes on the GC Coupons website and app. Also, check out exclusive Carrefour Egypt Promo Codes and Carrefour Saudi Coupon Codes on GC Coupons. 
The Grocery Shop is one of the finest grocery delivery apps across Egypt. With more than 2000 products under 300 brands, The Grocery Shop has almost everything that one would find in a local grocery store.
Some of the unique features of the app are time slot selection, one-step map location pin, one-click filtration, in-app notifications, and email confirmations. At The Grocery Shop, you can make payments online with the help of a credit card or choose the cash on delivery option. If you are unsatisfied with a packaged item, you can easily return it within 2-days of delivery. This offer is only for specific packaged goods. You can find valid The Grocery Shop Coupons on GC Coupons and save up to 25% on your next order. Apart from The Grocery Shop coupon codes, GC Coupons offers verified coupons for Noon, Carrefour Egypt, Brantu, CairoCart, and American Eagle, and thousands of other online retailers in Egypt. 

Established in 2013, GoodsMart has a solid selection of groceries in Egypt on its app. You can choose from a large variety of fruits, vegetables, dairy products, seafood, and much more. Shop and order before 9 pm and get your items delivered to your doorsteps the next morning before 6 am.
An additional feature of Goodsmart allows you to schedule your orders easily for the future, so you don't have to buy in bulk. GoodsMart guarantees the quality of the items purchased from their app. They also have an option of budget control. In this option, you will be assisted before making every order to enter your purchasing budget so you don't exceed it. You can find verified and 100% working GoodsMart Coupons & Discount Codes on our website as well as our app. Check out verified REDTAG Promo Codes and Nice One Discount Codes only on GC Coupons.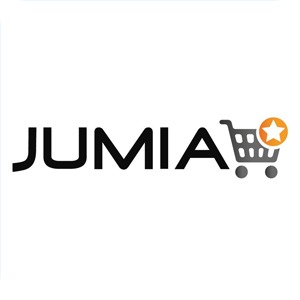 Founded in 2012 by Jeremy Hodara, Sacha Poignonnec, Tunde Kehinde, and Raphael Kofi Afaedor, Jumia Egypt is a simple and minimalistic app for buying groceries. Shop here and select among portions of pasta, beverages, cooking ingredients, nuts, dried food items, snacks, and much more.
Some of the additional facilities include personalized feed, buyer protection, and multi-device shopping. International brands, as well as traditional brands, are available on Jumia Egypt. These include Italiano, Lipton, Nestle, Coca-Cola, Mr. Food, Sunfeast, Unilever, P&G, Knorr, and Red Bull. Shop and find valid Jumia Egypt Coupons on GC Coupons and save up to 25% on your order. 
BabelMarts is one of the most famous e-commerce grocery apps in Egypt. Loved by their customers because of their great service, BabelMarts aims to provide quality items at an affordable price.
Shop here and find a great selection of fruits and vegetables. Almost all the items are available at an affordable price and include quick delivery. On GC Coupons, you can find valid BabelMarts Coupons & Discount Codes and save up to 20% extra on your order.