The value of apparel sales amounted to $12.3 Billion in the year 2018 in the UAE according to a report by Dubai Chamber. The apparel market is a key contributor to UAE's economy. E-Commerce sales have strongly contributed to the sector's growth. An increase in fast internet access coupled with deep mobile penetration has helped accelerate the apparel market in the United Arab Emirates. In this article, we will discuss the 7 best clothing shopping sites in the UAE that you should definitely try. 
The Top 7 Best Online Clothing Shopping Sites in the United Arab Emirates
Max Fashion 

First on the list is Max Fashion. Max Fashion is a great website if you are looking for the best clothing at a relatively lower price. The smooth interface of the website allows you easily place an order within a few minutes. Max Fashion was commenced in May 2004 in the United Arab Emirates. Max Fashion currently operates more than 325 stores across 16 nations with over 40 million products and has over 5500 employees. Max Fashion ships all across the United Arab Emirates. At Max Fashion, you can shop for dresses, jumpsuits, t-shirts, skirts, joggers, jeans, leggings, coats, jackets, swimwear, and more. The online retailer sells clothing for men, women, and kids. You can also avail of exciting discounts by using exclusive Max Fashion coupons available on GC Coupons. 
Namshi 

Just like Max Fashion. Namshi is another great site to shop for the latest clothing. If you are looking for urban aesthetics and sportswear, Namshi is your go-to option. Namshi promises 100% authentic clothing items and accessories. Namshi guarantees the authenticity of every single item brought from their site. Namshi is one of the United  Arab Emirates' leading online fashion retailers. The fast-growing retailer offers more than 750 brands to 1.2 million active and loyal customers all across the United Arab Emirates. Brands like Carpisa, Diesal, Baleno, Fred Perry, Reebok, Rituals, Sensations, and over 500 other brands are available on the website. You can save up to 20% extra on your order by using Namshi Promo Codes available on the GC Coupons website and app. 
Styli 

Styli was launched in 2019 by the Landmark Group. Styli has an easy-to-use interface and allows customers to easily find the products they are looking for using different filtering and sorting options.   Styli shop is a one-stop go-to site for all of your fashion needs that you ever look for. It offers the newest and trendiest collections for both men and women. Styli also gives limited period offers like free shipping, discounts, and cashback on thousands of products. You can find top brands including Reebok, Under Armour, Splash, Vans, Adidas, and many more on the site and select what you want to order for yourself. The site also ships all over the United Arab  Emirates. You can avail extra discount on all your order by using verified Styli Promo Codes available on our platform. 
PatPat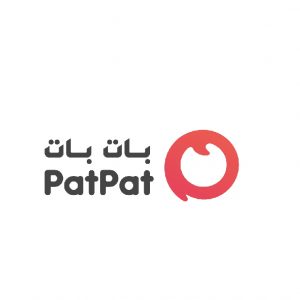 Are you looking for new styles for kids? Or maybe you want to gift someone some in your family apparel? Then PatPat should be your next shopping destination. PatPat has an enormous collection of kids clothing available on its website as well as its mobile apps.  PatPat was established in 2014, almost 7 years from now with the tagline of "Daily Deals for Moms and Babies". PatPat offers cash on delivery on all orders in the United Arab Emirates and has a 30-day return policy. You can shop for dresses, skirts, joggers, pants, jackets, hoodies, denim, and other clothing options for babies, kids, toddlers, and women. Check out verified PatPat Coupons on our website and save 15% on your next order at PatPat. 
GAP 

GAP is one of the most popular fashion retailers in the United Arab Emirates. GAP operates under the Al Tayer Group in the United Arab Emirates. GAP offers clothing options for babies, kids, toddlers, men, and women. The retailer sells thousands of products and offers dresses, jumpsuits, jackets, coats, jeans, tops, tees, sweaters, and more than 50 product categories. You can also save up to 70% on thousands of products available at GAP. The retailers has affordable clothing options and prices start from 29 AED. You can save more by using GAP UAE Promo Codes available on our website. 
Mamas & Papas 

The sixth site on our list is Mamas & Papas. Mamas & Papas is a UK-based nursery brand and sells baby wear and maternity wear. Mamas & Papas was established in Huddersfield in 1981 by David Scacchetti and Luisa Scacchetti. The retailer offers authentic brands including 4moms, Babyzen, Cybex, Nuva, Tommee Tippee, and more and sells thousands of unique products. Mamas and Papas is one of the top retailers in the UAE for baby clothing and essentials. They deliver orders within 1-3 days and offer free delivery on all orders above 150 AED in the UAE. All orders are dispatched from Dubai and shipped all across the UAE. You can get verified and 100% working Mamas and Papas UAE Coupon Codes on our website. 
6th Street

6th Street is one of the largest online fashion retailers in the UAE. Top brands like Charles & Keith,  Adidas, Dune London, Sketchers, Aldo, CCC, Nine West, Tommy Hilfiger, and Birkenstock are available on 6th Street. The retailer offers free delivery on all orders above 100 AED. The retailer also offers Cash on Delivery as a payment option. 6th Street has one of the largest selections for shoes, bags, accessories, and clothing in the UAE. You can find more than 750 local and international brands on 6th Street. Check out verified 6th Street Coupon Codes only on GC Coupons and save up to 20% extra on your next order at 6th Street.