Laptops are power-packed and have a lot of features that make each one distinct. There are a lot of options available which can make things overwhelming for many buyers. Touchscreen Laptops, Convertible Laptops, and 2 in 1 Laptop have become common. We will list out the best laptops that you can buy in the United Arab Emirates.
Best Laptops in the United Arab Emirates
#1-

HP Pavilion 15 Inch X360 Touch Convertible Laptop

HP is one of the best-known brands in the hardware industry. The Pavilion Series by HP is one of the world's best selling ones and never fails to disappoint. The 15 Inch Pavilion X360 is a powerful laptop powered by the 8th Generation Intel Core i5-8250U Processor. 8 GB DDR4 Ram makes it easy for power users to do multiple tasks in seconds. The X360 comes with a 1 TB Harddisk and Windows 10 Home 64Bit preinstalled. The 16GB Intel Optane Memory makes the X360 an undoubted winner on performance.
The Laptop is a great choice for students, college students, creators, and programmers. It is a convertible laptop that makes tasks easier by touchscreen options. There are two versions available in terms of screen size: 15.6 Inch and 14 Inch. The Price starts in at 2,699 Dirhams and is one of the most affordable options.
#2-

Apple Macbook Air (13-Inch)

The Macbook Air by Apple has been around for a long time. It is still one of the most sold laptops in the UAE and is considered as the ultimate choice for students. It is powered by Intel's Core i5 Processor. The 8 GB Ram coupled by 128 GB Internal Storage makes it a decent choice even in 2020. The Screen Resolution is 1440 x 900 pixels and comes with a 720p FaceTime HD Front Camera. The 6th Gen Intel Processor makes it a powerful force.
The 13 Inch Macbook Air starts at 2,849 Dirhams. Users can buy it from Amazon. It comes with a 1-year warranty and is one of the best choices for college students. Apple's Brand Tag makes it a viable option of every user.
#3-

ASUS – ROG 15.6 Inch Gaming Laptop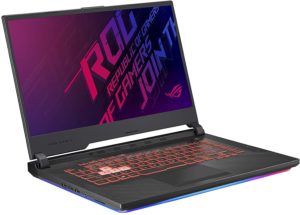 The Asus ROG is an absolute beast in every category. It is hands down the most obvious choice for hardcore gamers. – It is powered by the latest Intel Core i7-9750H 2.6GHz Processor which makes it super powerful. The 8 GB Ram coupled by NVIDIA's GeForce GTX makes it unstoppable for intensive gaming tasks. The Dedicated Graphics Gard makes it easier to play hardcore games without lag. It also comes with 512 GB SSD which gives enough storage options.
The 15.6 Inch Full HD Display with a 920 x 1080 pixels resolution gives it a flaring edge. This beast remains the best choice for gamers. It starts at 3,591 Dirhams on Amazon. The 9th Gen Intel Processor is the latest chipset you can get.
#4-

Google – Pixelbook 12.3 Inch Touchscreen Chromebook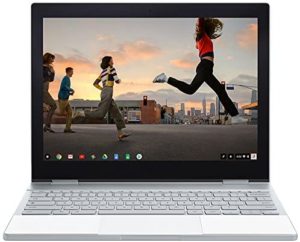 Google's very own Pixelbook is the latest edition in Google's Arsenal in capturing the hardware market. Google is a giant in software and now has introduced great products targeted at students. The 12.3 Inch PixelBook is powered by Intel's Core i5 Processor. It has 8GB Ram with 128GB Solid State Drive which makes it exceedingly fast. The 7th Gen Intel Core processor for faster browsing, multitasking, and entertainment. It comes with Google's Chrome OS.
The Laptop is sleek and comes in silver color. It starts at around 3,500 Dirhams. It has been rated 3.8 and is one of Amazon's Top Sellers. It comes with a resolution of 1280 x 720 pixels. This makes it ideal choice for content creators. Chrome OS makes it simpler in terms of usability.
#5-

Dell XPS 9570 Laptop

The Dell XPS has been rated one of the best laptops to buy in 2020 by many great magazines and reviewers. It is powered by the 8th Generation Intel Core i7-8750H Processor and a 16 GB Ram. The 16 Ram would make the laptop do hundreds and thousands of tasks faster and in seconds. It also ensures zero lag coupled with smooth performance.
The XPS 9570 comes with 512 GB Solid State Drive which makes storing large files insanely faster. 15.6-inch The 1920 x 1080 Full Inch Display with Infinity Edge Anti-Glare Technology doesn't put a strain on the eyes. It comes with Windows 10 Professional and is perfectly suited for every power user. It is currently selling for 7,400 Dirhams on Amazon. It remains the Ideal Choice for Businesses.
#6-

Apple MacBook Pro 2019 Model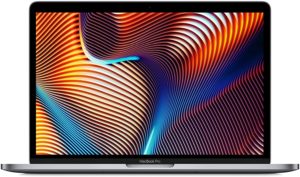 The Apple Macbook Pro is powered by 2.4GHz quad-core 8th-generation Intel Core i5 processor with Intel Iris Plus Graphics Card. The 8GB Ram along with 256GB SSD storage gives it to the brute force to perform magnanimous tasks. Apple's Stunning Retina Display gives it amazing visual capabilities. It supports up to 5K Displays.
The Typing Experience on the Macbook Pro is impeccable. Powered by Apple's True Tone Technology, the pro is capable of doing multiple tasks with ease. It can use up to 32GB Storage for running apps. It will cost you around 6,000 Dirhams. The Laptop has been rated 4.6 and is truly one of the best masterpieces by Apple.
#7 –

Razer Blade 15 Inch Gaming Laptop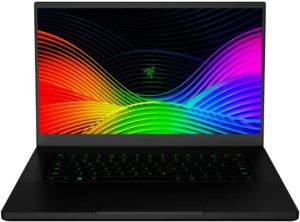 The Razor Blade is one of the most powerful gaming laptops for 2020. It is powered by Intel Core i7-9750H Processor. The 15.6 Inch Display makes the Razer Blade sharp in terms of graphics. The 256GB SSD + 1 TB HDD Storage allows room for storing multiple files without hiccups. It has 16 GB RAM with NVIDIA's GeForce GTX 1660 Graphics card which makes it extremely efficient in gaming.
With a resolution of 1920 x 1080 pixels and refresh rates of up to 240Hz makes the Razer Blade powerful beyond imagination. It comes with Windows 10 pre-installed. It is currently being sold on Amazon on 6,599 Dirhams. We would definitely recommend the Razer Blade for gamers and hardcore users.
Check Bath and Body Works Coupon Codes in UAE
Visit Xcite Coupon Codes
Visit Souq Egypt Coupon Codes
#8 –

Dell Inspiron 15 Inch 3593

The Dell Inspiron 3593 is the Latest Laptop by Dell introduced in 2020 It features a 15.6 inch Full HD Anti-Glare Display. It is powered by the 10th Gen Intel Quad-Core i7-1065G7 Processor. With 16GB DDR4 Ram and 1TB SSD, the Dell Inspiron is capable of doing tasks extremely faster. It also comes with a Dedicated 2GB Nvidia 230mx DDR5 Graphics Card. It is available with an English/Arabic Keyboard and has Windows 10 preinstalled.
The Inspiron 3593 competes and wins on all parameters with its predecessors. It costs only 3,199 Dirhams and is one of the best laptops for 2020 in the United Arab Emirates. We would recommend the Dell Inspiron to everybody. The only con for the Inspiron is it doesn't include an optical drive.
Read: The Best Drones in the UAE
Read: The Best Cameras for 2020 in the UAE
Visit Amazon UAE Promo Codes and Discount Codes