Choosing a great website host is difficult. Multiple factors have to be kept in mind which include Website Speed, Website Uptime, Price, Customer Support, and Customisation Options. A lot of time can go to choose a great host and yet the service turns out to be awful. Many Website Hosting Providers don't have great customer service which listens to its customers. Several options such as VPS Hosting, Cloud Hosting, Dedicated Hosting, Managed Hosting, Shared Hosting can confuse every user. Therefore we decided to compile the list of best website hosting providers. These Deals include the prices of website hosting and several promo codes which can be used to avail exclusive discounts on them.
Best Website Hosting Deals
#1- Hostinger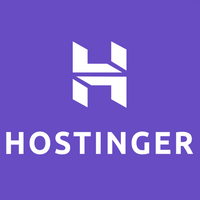 Hostinger was introduced in 2007 and gave free website hosting to its first users. The Brand was rebranded in 2011. Today, Hostinger is used by over 29 million people and is amongst the best website hosting providers in the world. Hostinger has an uptime of 99.95% uptime which is better than most hosts. They have a page load time of just under 350 ms. Fast Page Loading Times is one of the most important considerations of any website owner. Most People don't stay on a website if it loads after 3 seconds.
Hostinger provides Cloud Hosting, Dedicated Hosting, VPS Hosting, Managed WordPress Hosting, and Shared Hosting. The Plans are pretty transparent. The Base Plan starts at just $0.99 per month which is affordable for most users. Users should choose to go with $2.89 per month which includes support for many websites, Free SSL, Free Domain, LiteSpeed Cache Manager, and 100 Sub Domains.
Hostinger also gives out student discounts and has great tutorials for every topic. Hostinger has the Best WordPress Managed Hosting with dedicated support. 30% of the World's Websites use WordPress as their Content Management System. E-Commerce Website Owners can also choose WordPress for all their needs.
The Business Shared Hosting includes:-
Unlimited

Number of Websites

Unlimited

Email Accounts

Unlimited

Bandwidth

4X Allocated Resources

Free SSL Certificate

LiteSpeed Cache

WordPress Acceleration (LSCWP)

Cloudflare Protected Nameservers

Github Integration

24/7/365 Support

99.9% Uptime Guarantee

DNS Management

Access Manager

Unlimited MySQL Databases
Hostinger has a 30-day money-back guarantee for most plans. They don't have the traditional C-Panel which is available on most hosts. They use Custom H-Panel which is super easy to configure. Most Services can be bought from the panel which includes SEO, Coding Courses, CDN, and Security. Free SSL is provided for most plans which is super important for every website.
Best Features
99.95% Uptime

Page Loading Time – 350 ms

Starts at $0.99 a month

Beginner Friendly

Great Customer Service

Best for Small Businesses

Easy to Use Panel

30-day Money Back Guarantee

Another Great Feature about Hostinger is that it provides free migration services which means they handle all the transfer requests. The Migration Services are often completed within 2-5 days. They also have great customer support which answers most requests within hours. Hostinger currently is offering up to 90% Discount on major plans. Check out the Best Hostinger Coupon Codes and Deals.
#2- iPage Website Hosting

iPage is one of the oldest website hosting providers and has been in existence since 1998. It powers more than 2 million websites today. iPage provides WordPress Hosting, VPS Hosting, and Dedicated Hosting. Their default plans come with Free Domain, free templates, free email address, 24/7 support, free site builder, free SSL Certificate, 30-day money-back guarantee, and free domain transfer.
They also provide over $500 in Credits with every plan which includes $100 Google Ads Offer, $100 Bing Ads Offer, SiteLock's Security Scans, and WordPress Hosting. Not many hosts provide free ad coupons and iPage is unique in that way. iPage also takes care of your website's malware and automatically filters it out. Malware is one thing that affects most of the websites on the Internet. Most Website Owners install plugins from third parties and some of them are affected.
iPage has a decent page loading time of 745 ms and a great uptime of 99.96%. iPage uses VDECK Custom Panel which is pretty simple to use. The Core features include unlimited disk space, Scalable bandwidth, Unlimited domain names, Unlimited MySQL databases, and Free SSL Certificate. They also provide their own website builders which makes it easy for users to make websites.
E-Commerce Websites features-
Free online store

PayPal integration

Easy 1-click installer

AgoraCart shopping cart

OpenCart shopping cart

OSCommerce shopping cart

PrestaShop shopping cart

Zen Cart shopping cart

TomatoCart shopping cart

The Base Plan on iPage is only $1.99 per month which includes three-year hosting, Free Domain, Unlimited Bandwidth, Free SSL, Free Email Addresses, and Advanced Site Security measures. Check out iPage Coupon Codes and Deals here.
Best Features
Enhanced Site Security

Costs just $1.99 per month

Free Domain

Free SSL

Quick Respons Time

Low Renewal Prices

Own Website Builder
#3-Liquid Web

Liquid Web is one of the major hosting providers with pretty much every service a user can imagine. It was founded in 1997 and has seen several upgrades. They have Dedicated Servers, VPS Hosting, Cloud Dedicated Hosting, Private VPS Parent Hosting, Server Clusters, Managed WordPress Hosting, Managed WooCommerce, and VMware Private Cloud Hosting. The Basic Plan for Managed WordPress Hosting starts at $19/month and includes hosting for 1 Site, 15 GB Storage, 2 TB Bandwidth, 30 Day Backup, Unlimited Email Accounts, Beaver Builder Lite and iThemes Security Pro and iThemes Sync.
The Best Plan for WordPress Users would be the Maker Plan which includes hosting for 5 Websites, 40 GB Storage, and 3 TB Bandwidth. The Pricing for the Maker Plan starts at $79/month. VPS Hosting is also available at Liquid Web and starts at $59/month. Every VPS Plan includes Unlimited Sites with InterWorx, cPanel, Dedicated IP Address, Cloudflare CDN, Server Secure Advanced Security, Integrated Firewall, DDos Attack Protection, Root Access, Easy Scalability, 100% Network and Power Uptime SLAs. Liquid Web has a ton of customization options including the option to choose the servers for any hosting service.
Users can also choose to buy Dedicated Servers or Cloud Hosting. Use Coupon Code "SAVEBIG" which would give 50% Discount on 3 Month Hosting Plans. Liquid Web has 100% uptimes and is also one of the best hosts with fast loading page times. Small Business Owners, Freelancers, Agencies and Enterprises can choose to go with Liquid Web. They have the right plan for every user. The Only Downside for Liquid Web is relatively higher prices than other hosts.
Dedicated Servers Base Plan Includes:
4 cores @ 3.9 GHz Max

32 GB RAM

2 x 240 GB SSD Primary Disk

1 x 1 TB SATA Backup Disk

5 TB Bandwidth

250 GB Acronis Cyber Backups

Premium Business Email

PCI Compliance Scanning

Server Protection for Linux

Server Protection for Windows

Firewall

Akamai

DDoS Protection

Acronis Cyber Backups

Vulnerability Assessment

Web Application Protection

Starts at $159/month
Best Features
Hosting for Every User

A Ton Of Customisation Options

100% Uptime

DDOS protection
#4- Cloudways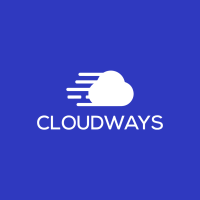 Cloudways is the Best Host for Cloud Hosting. It has transparent pricing for every plan which includes Amazon Web Services, Vultr, Digital Ocean, Linode, and Google Cloud.
The Base Plan starts at $10 for Digital Ocean and includes:
24/7/365 Support

Free SSL

CDN Add-on

Free Migration

Unlimited Application Installation

Team Management

Dedicated Firewalls

24/7 Real-time Monitoring

Automated Backups

Staging Environment

Optimized With Advanced Caches

Auto Healing

Regular Security Patching

HTTP/2 Enabled Servers

SSH and SFTP Access
The Only Downside for Cloudways is that it doesn't offer users to buy a domain. The Base Plan starts with 1 GB Ram and 25 GB Storage and can handle bandwidth up to 5 TB. The Customer Support from Cloudways is great. They reply often within 10 minutes on Chat and Email. Cloudways offers free site migrations and works with the "pay as you go" model. Cloudways offers infrastructure as a service with Google Cloud Engine and Amazon Web Services. This makes it easy for users to deploy their website in 1-click with no technical knowledge. The Host offers WordPress Hosting, WooCommerce Hosting, Enterprise WordPress Hosting, Magento Hosting, PHP Hosting, Laravel Hosting, Drupal Hosting, Joomla Hosting, PrestaShop Hosting, and eCommerce Hosting. Cloudways also has perhaps the best website design and user experience. They offer instant support with every request.
Cloudways is the best option for websites having more than 25,000 monthly visitors. They have the best servers which will make your website at least 2 times faster. Cloudways provides the best hosting for e-commerce hosting which requires great loading times and dedicated user experience.
| | |
| --- | --- |
| Hosting Plans | Pricing |
| Linode | $12/month |
| Vultr | $11/month |
| Google Compute Engine | $34.17/month |
| Amazon Web Services | $36.04/month |
Cloudways also has its Breeze Cache which lets users clear cache with 1 click which includes Internal Cache Cleanup, Minification, and Gzip Compression. It Includes Breeze Cache with every plan at zero additional cost. They also offer Cloudways Bot which provides real-time information for every activity and sends out an email. The Alerts include potential malware, security, performance, code errors, and other problems. The Host also includes Cloudways CDN with 1-click installation on WordPress, Jumla, and Drupal.

Cloudways is pretty straight forward with its pricing, security, support and hosting services. They offer a 3-Day Free Trial which can let users decide if they want to switch their website. Free SSL is provided with every plan. Cloudways is one of the only hosts which allows users to pay for their hosting on an hourly basis.

They are also very accurate with log requests, PHP requests, MySQL requests, Analytics, and Deployment. The Knowledge Base is pretty huge and is beginner-friendly. Answers are provided for every important question. The 24/7 support by Cloudways is great. Users can choose to speak to specialized agents who are pretty well versed in all things. Use Coupon Code "HONEY30" to get a 30% Discount on Any Plan.

Best Features
Managed Cloud Hosting

Pay as you go

Monthly Pricing Options

Exceptional Customer Support

Extensive Knowledge Base
#5- Turnkey Internet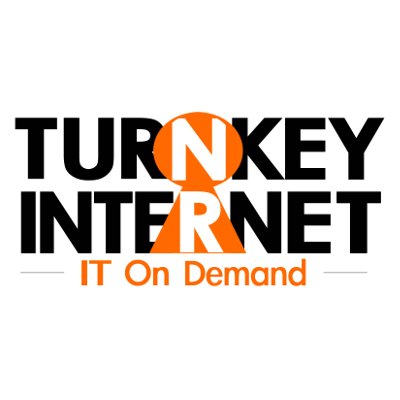 Turnkey Internet is for power users. The Company provides Dedicated Servers, VPS Hosting, Enterprise Hosting, and Cloud Hosting. Turnkey's Servers are powered by 100% Renewable energy. They have Data Centers in the United States. The Company provides Enterprise Grade Solutions for IT Companies.
Best Features
2 x Intel Xeon X5650 CPUs @ 2.66 GHz Servers

24 Cores (12 Physical + 12 Hyper-Threading)

240 GB SSD

8 GB RAM

Gigabit Network Port

10 TB Bandwidth

IPv4: 1 Usable Address (/30)

IPv6: /64 Subnet

RAID 0/1/5/10 Available

3 SEO Options
Turnkey's Plans go up to 10 TB Bandwidth which can power websites with millions of users. The Base Plan is expensive as compared to other hosts. Services only can be used with websites with more than 1,00,000 monthly visits. Turnkey offers customization options that empower users to choose their hardware. Full Transparency is maintained when it comes to features. It ensures that it goes the long way to be bang for the buck.
Free Website Migrations are provided to every user. The Company has great customer support which ensures every problem is solved very quickly. The Data Centers that power Turnkey's Infrastructure has a speed of 1000 Mbps. Check out Turnkey's Best Coupon Codes here.
Best Features
Custom Hosting

Dedicated VPS Hosting

SEO Options

30 Days Risk-Free Trial

Linux and Dell Servers
#6- Interserver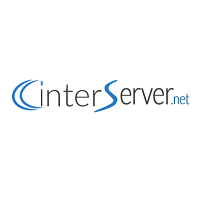 Intersever is also one of the earliest website hosting providers. They were founded in 1999 and are known for affordable hosting plans. The plans include Standard Web Hosting, Pro Hosting (reseller), ASP.Net Hosting, Email Hosting, cPanel Hosting, Non-Profit Hosting, Student Web Hosting, E-Commerce Hosting, Blog Hosting, Windows VPS Hosting, and WordPress VPS.
They have an uptime of 99.97% and page loading speed of just 223 ms. Intersever is amongst the best hosts in terms of loading speeds. All plans come with a price-lock guarantee. This means that you don't have to pay an absurd amount of renewal fees. The Base Plan costs just $1 per month.
Dedicated Hosting includes up to 24 Cores. That means ultra-fast speed and fast loading times for the best websites. The Best WordPress VPS Hosting plan costs $6 a month and comes with Nginx and fast cache plugin. Check out Intersever's Best Coupon Codes and Deals here.
Base Plans Features Include:
Unlimited ULTRA SSD Storage

450+ Cloud Apps

SitePad Website Builder

Unlimited E-Mail Accounts

Global Content Caching

Intershield Protection

30 Days Money Back Guarantee

Free Website Migration

Free SSL
Best Features:
Dedicated Hosting

Starts at just $1 a month

Great Support

Fastest Page Loading Times