Online food delivery platforms were already rising at a decent pace in the UAE, but after the coronavirus pandemic, the speed rapidly increased. UAE is said to be a developing market for the online food ordering and delivery sector. 
UAE has a favorable environment for new online food marketplaces and mobile apps. Some of the United Arab Emirates' top food delivery apps include Deliveroo, Talabat, Zomato, KFC UAE, MUNCH:ON, Careem NOW, and more. In this article, we will tell you the top 6 food delivery apps in the United Arab Emirates. 
The Top 6 Food Delivery Apps in the United Arab Emirates

Founded in 2013, Deliveroo is an e-commerce app offering customers the platform to order among thousands of dishes available from across hundreds of restaurants in the United Arab Emirates. The platform lets you order from famous restaurants like KFC, Wagamama, Nando's, Burger King, Subway, PizzaExpress, Shake Shack, Taco Bell, Five Guys, Pho, Pret A Manger,  Wahaca, PINZA!, Hanoi, Gourmet Burger Kitchen, and Pizza Pilgrims. Mexican, Thai, Lebanese, American, Italian, Indian, Chinese, Japanese, and Greek are some of the cuisines that are available on Deliveroo.
Deliveroo also has various sections like desserts and sweet dishes, healthy, office gathering, and perfect for sharing from which you can easily choose your meal according to your mood. You can also save up to 20% by using Deliveroo Coupons and Discount Codes available on GC Coupons website and app.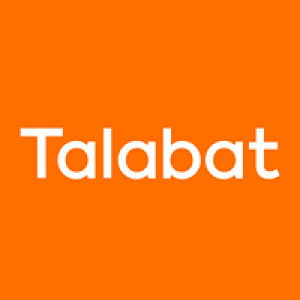 Started in 2004 as an e-commerce platform, Talabat now serves in the United Arab Emirates. It was founded by Khaled Alotaibi and Abdulaziz Al Loughani. Talabat deals with well-known restaurants such as Burger King, Subway, Texas Chicken, PizzaExpress, Johnny Rockets, Mumuso, Tikka Talk, Al Areeq Restaurant, Biryani Spice Restaurant, Barbera, LaMesho, Al Adil, Rossovivo Artisan Pizza, Biryani Mahal Restaurant, Nahash Restaurant, Chef Asia Restaurant, Armenian Bites, Karak House Restaurant, and more.
Various cuisines such as Emirati, Iranian, American, Indian, Italian, Chinese, Japanese, Arabic, Turkish, Pakistani, Egyptian, Vietnamese, Lebanese, and Thai are available on Talabat. You can get verified Talabat UAE Coupons on the GC Coupons website and app and save up to 35% on your order.

Zomato was launched in 2008 as an online food ordering and delivery platform for both mobile and web, serving users 24/7. Today, Zomato delivers to 7 Emirates including Abu Dhabi, Dubai, Sharjah, Umm al-Qaiwain, Fujairah, Ajman, and Ra's al-Khaimah. 
Order from among a range of restaurants including Jones the Grocer, Chamas, Cho Hai Marina Walk, Bylos Sur Mer, Longue Cafe Italiano, Couqley French Bistro Dubai, MezzaLuna, Black Tap Craft Burgers and Shakes Mall of the Emirates, Sener Pico, and Sansation. You can also save up to 25% extra by using verified Zomato Coupons on the GC Coupons website and app. 

Founded in 1952, KFC is a paradise for non-veg lovers. Now also in the United Arab Emirates, KFC UAE offers a range of meal options, sides, and desserts. You can choose your order from various plans such as super buckets, super dinner meals, super mega deals, and supreme twist regulars.
KFC UAE offers the chance to place an easy order, do hassle-free payments, have easy delivery, late-night delivery, and pick up. They also have multiple payment options such as cash on delivery, online payments like credit/debit cards, etc. You can find valid KFC UAE Promo Codes on GC Coupons and save up to 15% on your order. 
Started in 2016 by Mohammed Al Zaben, Dana Baki, and Awn Ali, MUNCH:ON is broadly famous for its fresh, delicious, and affordable meals. MUNCH:ON has over 400 restaurants on its platform including Nando's, Galito's, Toss & Co, Operation Falafel, Freshii, Poke & Co, Prêt To Go, Wagamama, Oregano, and 800Pizza.
To become a member of MUNCH:ON, a small fee of 35 AED/month is required. They also offer the option to plan a week in advance. You can find verified and 100% working MUNCH:ON Coupons and Discount Codes on our website as well as our app. 

Careem NOW was founded in the United Arab Emirates in 2018 and soon became one of the most used apps for online food delivery in the UAE. With more than thousands of restaurants to choose from, you can order anything from traditional food to international cuisines. You can also easily track your order on Careem NOW as they will send you a notification whenever your order gets on the way or is near you.
You can now save up to 40% extra by using verified Careem NOW Coupons and Discount Codes on the GC Coupons website and app.