E-Commerce in Saudi Arabia has started growing a lot in recent years. More and More People are coming online to shop for various things online. We will list out some of the best e-commerce websites to shop for women's fashion. These E-Commerce websites have a reliable name and have great products and the best customer care.
Top Websites to Shop for Women's Clothing in Saudi Arabia
#1- Styli
Styli is one of the best e-commerce websites to shop for clothing in Saudi Arabia. They offer clothing at reasonable prices and delivers in KSA within 2 days. Users can shop for thousands of items and get free delivery for orders exceeding 100 SAR ( Saudi Riyals ). Styli is one of the first companies that has primary operations in Saudi Arabia. Styli operate from their headquarters in Riyadh. Their warehouses are also in Riyadh. The Customer Service can be availed in English and Arabic. Styli offers various promo codes and deals for its customers on its App and Website.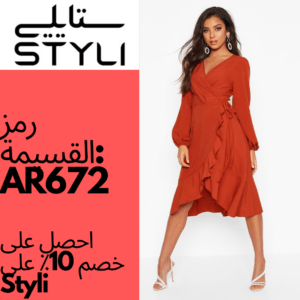 Styli Coupon Code Details
Use Coupon "AR672" to get 20% discount at Styli.

Valid on Women's Fashion at Styli.

Valid for all users.

No Min Order Amount Required.

Free Delivery on orders above 100 SAR ( Saudi Riyals )

Visit GC Coupons for more Styli Coupons.
#2- 1Zillion
1Zillion is also based in Saudi Arabia and offers spectacular choices for the best brands for all types of women's clothing in KSA. Users can choose to pay through cash on delivery. You can find the best European Clothing Brands on 1Zillion. Whether you are looking for Gucci or Prada, 1Zillion brings out the best of luxury shopping at affordable prices. 1Zillion is targeted at millennials and brings out the shopping experience with its App. Users can choose to return goods within 14 days from the day of delivery. You can find the best 1Zillion Coupon Codes on GC Coupons.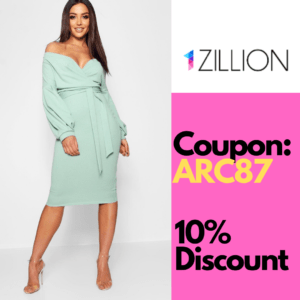 1Zillion Coupon Codes
Use Coupon Code "ARC87" to get 20% discount at 1Zillion.

Valid in the Kingdom of Saudi Arabia.

The Coupon is valid for all users.

Find more coupons by visiting Exclusive Coupons at GC Coupons
Check 1Zillion KSA Coupon Codes
#3- Bloomingdale's
Bloomingdale's recently introduced its website in Saudi Arabia after launching successfully in the UAE and Kuwait. Bloomingdale's is one of the most respected names when it comes to fashion. The Brand offers free delivery in Saudi Arabia with no minimum order amount. You can get Amber Rewards on Bloomingdale's since it is part of the much-acclaimed "Al Tayer Group". You can download the Bloomingdale's app in Saudi Arabia to know about the options to buy the latest fashion and accessories. The Company has a 24/7 customer service in KSA and has the best clothing from authentic brands.

Bloomingdale's Saudi Arabia Coupon Codes Details
Use Coupon Code "AC52" to get 10% discount at Bloomingdale's.

The coupon is valid in KSA, UAE, and Kuwait.

Min Spend of 100 SAR is required to get the discount.

This is an Exclusive Coupon Code for GC Coupons users.

Browse our coupons for getting discounts.
Check Bloomingdale's KSA Coupons
#4- Ounass
Ounass was launched in 2016 and took the Middle East by storm by offering the best luxury brands on the planet. The Brand delivers in 6 countries across the Middle East including UAE, KSA, Kuwait, Oman, and Bahrain. They provide over 600 luxury brands and deliver thousands of products every day. If you are shopping for the best fashion, Ounass is the only website you need to look towards. Ounass is one of the best shopping websites in Saudi Arabia for Fashion and accessories for Women.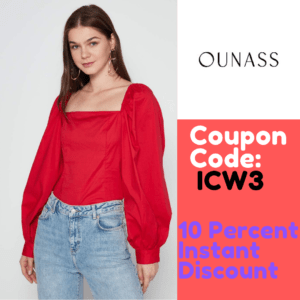 Ounass Coupon Codes Details
Use Coupon Code "ICW3" to get 5% discount at Ounass.

Valid on Clothing and accessories.

The Discount is applicable in Saudi Arabia.

No Min Spend Required.

No Upper Cap on Discount.
Check Best Drones in the UAE under 5000 Dirhams
Check Bath and Body Works KSA Coupons
Check Amazon Coupons for Saudi Arabia
Check Now Now Coupon Codes for Dubai