UAE has briskly become one of the top online shopping destinations in the world. UAE's retail e-commerce market reached $3.9 billion in 2020 and accounted for 8 percent of the overall retail market. E-Commerce is growing at a rapid pace in the UAE due to the high internet penetration rate, highly efficient logistics network, and a young population. The apparel and the footwear category contributed to $1.3 Billion in revenue of the overall e-commerce market in the year 2020 in the UAE. In this article, we have listed the 6 best online shopping sites that you should definitely try for buying shoes in the United Arab Emirates.
The 6 Best Online Shopping Sites for buying shoes in the UAE 
Fila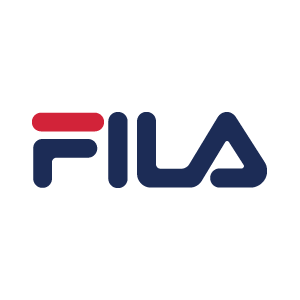 Fila is one of the world's best-known sportswear brands. The brand offers footwear for men, women, and kids A prolific amount of colors and patterns are available for all shoes on Fila.ae's official website.  You can browse footwear in white, multi-color, silver, pink, yellow, green, blue, and many more colors. The pricing for shoes starts from just 48 AED. New and limited edition arrivals are also available on the site such as the Fila x BTS Project, Fila x Plant Dye, and Fila x Gamescape Fila provides free delivery on orders above 99 AED in the UAE. They deliver all orders in the UAE within 1 to 4 working days. You can check out Exclusive Fila UAE Coupons available on our platform to save up to 25% extra on your next order at Fila. 
Lacoste

Lacoste is a brand that stands for authentic footwear. Whether you are looking for sneakers, tennis shoes, running shoes, casuals or loafers, Lacoste always has your back. Lacoste provides free delivery on all products in the UAE. Their orders take up to 1 to 3 working days to deliver the order to the desired destination. Lacoste in the UAE also offers same-day delivery in Dubai. For all orders placed before 11.00 AM, you can opt-in for same-day delivery and get your order delivered the same day from Lacoste. GC Coupons has verified Lacoste UAE Coupons & Promo Codes which you can use to avail special discounts on your order.  
Level Shoes

Level Shoes is the ultimate place for all types of shoes you will ever look for. You can find sneakers, flip-flops, boots, slides, slippers, sandals, flats, heels, mules, loafers, and ballerinas on Level Shoes. You can browse and shop from the best brands including Adidas, Clarks, Vans, Puma, Gucci, Fendi, Alexander McQueen, New Balance, By Far, Prada, Jimmy Choo, Nike, and Saint Laurent. Level Shoes provides free delivery on orders above 500 AED and the delivery of the order usually takes up to 1 or 2 business days. You can also get facilities like express delivery and free returns. Level Shoes offers over 200 brands on its platform. You can get Exclusive Level Shoes Coupon Codes & Discount Codes on our website. You can save up to 20% extra on your next order by using verified Level Shoes Promo Codes available on GC Coupons. 
Foot Locker

Foot Locker is the world's leading athletic footwear retailer with more than 2500 stores located across the world. Brands such as Nike, Adidas, Jordan, New Balance, Puma, New Era, Crep Protect, Foot Locker, Naroo, Squat Wolf, Champion, and Timberland are available on Foot Locker. Collections such as Adidas Ultraboost, Adidas 4D, New Balance 5740, Nike Dunk, Puma Rider, Adidas Stan Smith, and Nike Lebron are available on their platform. Foot Locker provides free delivery on all orders above 199 AED and they deliver all orders within 2 to 3 working days in the UAE. You can shop from the site 24/7 as it is always accessible. You can also save more using Foot Locker Coupons available at GC Coupons. GC Coupons is the Middle East's leading coupon codes & discount codes destination for availing free coupons, discount codes, and promo codes for the region's leading online retailers including Noon, Max Fashion, Mikyajy, and thousands of other retailers. 
Lebs.com

Lebs.com is one of the UAE's best luxury shopping sites. You can shop from a large variety of boots, loafers, mules, sneakers, espadrilles, pumps, oxfords, sandals, and brogues from brands like Alexander McQueen, Ash, Balmain, Celina, Adidas, Fendi, Dr. Martens, Burberry, Balenciaga, Dolce & Gabbana, and Nike. Lebs.com offers free shipping and delivery for orders above AED 500. The delivery usually takes 3 to 5 business days. Lebs.com sells active, casual, evening, and formal shoes on its platform and you can choose from thousands of options. You can shop a pair of shoes for as low as 500 dirhams at Lebs.com. Also, GC Coupons provides free Lebs.com coupons & discount codes so that you can avail additional discounts on your orders. You can always browse through our website to get the latest coupon codes & offers. Use the coupon code "SHOP179" to get 5% extra discount on your next order at Lebs.com. 
The Luxury Closet

The Luxury Closet was founded in the year 2011 and since has gone on to become the Middle East's leading luxury retailer. You can shop from top brands including Alexander McQueen, 424, Ash, Air Jordan, Fila, Balmain, Celina, Marni, Adidas, Olgana, Philip Stein, Fendi, Dr. Martens, Burberry, Tom Ford, Balenciaga, Dolce & Gabbana, Sergio Rossi, and Nike on The Luxury Closet. Boots, loafers, mules, sneakers, espadrilles, pumps, oxfords, sandals, heels, flats, and brogues are available on the platform.
The Luxury Closet provides free delivery on orders above 500 AED in the UAE. They deliver within 3 to 5 business days. You can also receive verified The Luxury Closet coupons & promo codes on our website and save a ton of money.