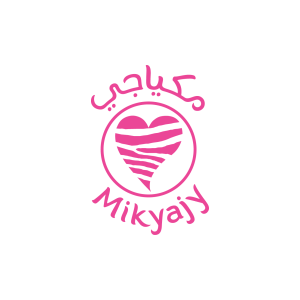 Mikyajy Coupons
28 Mikyajy Coupon Codes & Offers available
Founded in 1999, Mikyajy is a popular e-commerce cosmetic brand in the Middle-East. Find over 4,00,000 beauty products including lipsticks, eyeliners, foundations, creams, and more. Shop and get flat 10% off on all orders by using the Mikyajy promo code "OFF837" applicable for new and returning customers.
Visit Store
Mikyajy was founded in 1999 and is one of the most popular cosmetic brands in the Middle East. They own more than 250 stores in Saudi Arabia, the United Arab Emirates, Bahrain, Oman, and Kuwait. The Brand also launched its website in the United Arab Emirates and Saudi Arabia offering more than 4,00,000 beauty products. Mikyajy is an Arabian homegrown brand that offers makeup and cosmetic products.
The Company's products are made in Europe. The Company also sells some of the biggest European products on its website offering thousands of products from fragrances to whole makeup accessories. Mikyajy offers and sells face, eyes, lip and nail makeup, fragrances, makeup gifting, makeup palettes, makeup boxes, makeup accessories, and hundreds of other product categories in skincare and facecare in the UAE and KSA.
Mikyajy has won many awards for its products in the Middle East. The Company was ranked 29th in Forbes Arabia Top 40 Arab Brands.
Refunds & Exchanges
Any item bought on Mikyajy can be returned or exchanged within 7 days from the date of delivery. Product Packaging and Tags should be intact before choosing to return any item. Refunds are processed to credit cards only after Mikyajy gets the product.
Customers have to provide the order confirmation email and order reference id to initiate a refund. You can email Mikyajy at help@mikyajy.com or WhatsApp them to process a return. Some items such as lipsticks, foundation, eyeliner, mascara, nail polishes, body mists, EDPs, EDTs, primers, eye shadows, and other cosmetics cannot be returned to Mikyajy and no refunds are provided for these products. Orders bought online cannot be returned in-store.
How to Place an Order at Mikyajy?
Visit Mikyajy.com
Choose the Country between UAE and KSA
Choose the language
Browse through your required products
Add the products to your cart by clicking "Add to Cart" on the product detail page
Check the Order Total ( Price + Shipping + Taxes )
Select the Delivery Address and Speed
Pay through the payment options available
Your order will be successfully placed at Mikyajy
Payments
Mikyajy offers its customers to pay through credit cards, debit cards, and cash on delivery in Saudi Arabia and the United Arab Emirates. Payments are accepted in AED (UAE Dirhams), SAR (Saudi Riyals), and USD (US Dollars).
Mikyajy Customer Care Information
Customer Care Email Id:: help@mikyajy.com
KSA Customer Care Phone Number: (8001180009)
UAE Customer Care Phone Number:+971- 8005654
Whatsapp Contact Number:  +971556757258
Email Customer Care: help@mikyajy.com
Facebook Contact: https://www.facebook.com/mikyajy/
Instagram Contact: https://www.instagram.com/mikyajy/
UAE Address:  Sultan Business Center, 301, 3rd Floor, Oud Metha, Dubai, UAE
Mikyajy's Offers for Today
Lipsticks from 19 SAR
Brush Cleaners from 59 SAR
Mascara from 99 AED
False Lashes from 29 AED
What do we love about Mikyajy's?
Wide Range of Beauty Products
Products are made in Europe
Free Returns
Free Delivery on orders above 199 AED/SAR
Delivers in UAE and Saudi Arabia
Great Customer Service
How to Use Mikyajy's Coupon Codes?
Visit Gccoupons.com
Search for Mikyajy Coupons on our website
Copy the desired coupon
Paste the Coupon in the "Have a Discount Code" box at the shopping cart
Select your address and payment modes
Pay for the order
You will successfully redeem Mikyajy Coupon and receive a discounted order
Mikyajy's Unique Features
Mikyajy Ramadan Sale
Get ready for the best sale of the year: Ramadan and Eid 2022. Shop on Mikyajy and get up to 65% off on fragrances, makeup essentials, accessories, and more. You can find some of the best Mikyajy coupon codes on GC Coupons' website and app. These promo codes are applicable for new and returning customers in the United Arab Emirates and Saudi Arabia. So wait no longer, and find some of the best pocket-friendly beauty products, all under one roof.
Free Delivery
Mikyajy offers free delivery on all orders above 199 AED/SAR in the United Arab Emirates and Saudi Arabia. If the order amount is below 199 AED/SAR, a small fee of 25 AED/SAR is charged for delivery in the UAE and KSA. We would always recommend you order products above 199 AED/SAR to avail of free delivery and use Mikyajy Coupon Codes (أكواد خصم مكياجي) to avail further discounts.
Try Products Virtually
Mikyajy offers customers the facility to try makeup products virtually on the website before buying them. This is an exciting feature as customers can know how the products will look on them. The feature can be used in 3 simple steps which are as follows:
 Choose a product and click "Try On"
 Enable your live camera or upload a selfie
Click on the swatches to see how great the shade looks on you.
This feature is available in the United Arab Emirates and Saudi Arabia and is particularly helpful for women.
Gift Vouchers
Customers can use Mikyajy Gift Cards to buy anything on the website. Gift Cards can be bought online. This makes it easy to shop and removes the hassle of remembering the debit card or credit card numbers. We would also recommend you to use Gift Cards while shopping at Mikyajy to save time.
Exclusive Mikyajy Discount Codes and Promo Codes
You will get Exclusive Mikyajy Coupon Codes(أكواد خصم مكياجي), Deals, and Promo Codes at our website. If you're shopping at Mikyajy or any other retailer in MENA, always check our website for the latest discount codes and deals. We have Mikyajy UAE Coupons and Mikyajy KSA Coupons that can be used to save on beauty products. You can also find Sephora UAE Coupons on our website.