The UAE Online Fashion segment is expected to reach 5.5 Billion AED by 2022 according to a report by Ken Research. Apparel, fashion accessories, and footwear lead the fashion segment in driving revenue. Strong Brands such as Mothercare, Mumzworld, Mamas & Papas, and several others have helped customers discover and shop baby clothing by offering thousands of products in dozens of categories. In this article, we will take a look at the 8 best online baby clothing sites in the United Arab Emirates that you should explore. 
The 8 Best Online Baby Clothing Sites in the UAE 
Mothercare

Mothercare is an all-in-one site if you are looking for quality clothing for babies. At Mothercare, you can simply search for what you are looking for and you can jump in different sections like newborn clothing, boys clothing, girls clothing, and premium brands. You can browse and shop from the best brands including Elle, Juicy Couture, Jack Wills, Franklin & Marshall, Ben Sherman, Lyle & Scott, Stokke, Clevamama, Bizzi Growin, Carl Oscar, Medela, and Summer Infant. Shop for shirts, skirts, dresses, shorts, shoes, sweatshirts, pants, joggers, jackets, coats, and hoodies for your baby at Mothercare. Mothercare provides free delivery on orders above 99 AED in the UAE and they usually deliver between 1-2 working days. You can find valid Mothercare Coupons & Promo Codes only on GC Coupons, MENA's leading free coupon codes platform. 
Mumzworld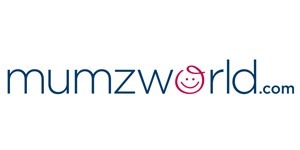 Mumzworld is a site just made for kids. Mumzworld was founded in 2011. Mumzworld is a complete package of stylish clothing for babies. Kits of Barbie, Lego, Peppa Pig, and Avengers are also available on Mumzworld. You can find brands like Elle, Juicy Couture, Jack Wills, Franklin & Marshall, Ben Sherman, Lyle & Scott, Stokke, Clevamama, Bizzi Growin, Carl Oscar, Medela and Summer Infant is available on the site. Mumzworld provides free delivery on all orders above 200 AED with an option of express delivery. Check out Mumzworld Coupons on GC Coupons and save more money on your next order with verified Mumzworld Discount Codes. 
Mamas and Papas

Mamas and Papas is one of the most well-known baby clothing brands in the UAE. Free shipping is available on orders above 150 AED at Mamas and Papas. The retailer offers tops, t-shirts, dresses, bottoms, coats, pramsuits, pajamas, jumpers, hoodies, and more for babies. They also offer a "no questions asked" returns policy for all orders in the UAE. Also, avail Mamas & Papas UAE Coupon Codes on GC Coupons and save up to 20% extra on your next purchase. We have listed exclusive Mamas & Papas Promo Codes which you can not find on any other coupon website. 
FirstCry

FirstCry is one of the biggest sites when it comes to clothing for babies. An amazing range of t-shirts, shorts, jeans, trousers, nightwear, sweaters, sweatshirts, jackets, party wear, swimwear, shirts, and ethnic wear is available on FirstCry. You can choose from top brands like Babyhugs, Kookie Kids, Carter's, The Children's Palace, Minoti, DeFacto, and JoJo Maman Bébé. FirstCry ships its products to all emirates in the UAE. Orders placed get shipped within 24 hours usually. Shipping time may increase for third-party shipments and FirstCry ships on all days except Friday and National Holidays. FirstCry Coupon Codes are available on our website which can help you save up to 20% extra on your order. You can save more with Exclusive Firstrcy UAE Coupon Codes available on the GC Coupons App. 
Kiabi

Kiabi is a premium retailer which offers clothing for babies. You can choose from a large variety of nightwear, tiny baby collections, sleeping bags, t-shirts, coats, jackets, dresses, skirts, shirts, trousers, jeans, leggings, swimwear, beachwear, sweaters, sweatshirts, and cardigans for babies. Facilities like click and collect, online order tracking, and 35 days free returns are available on the site. Delivery on orders above AED 99 in the UAE is free. Avail Kiabi UAE Coupons only on GC Coupons and save up to 10% extra on your orders with verified Kiabi UAE Promo Codes. 
Babystore

Babystore is an amazing site for baby clothing and it goes with the tagline of "From Tummy to Toddlers". Brands like Bebitza, Bestway, Farlin, Little Unicorn, Lulujo, Marvel, Pixie, Shafat Trading, Shopkins, Twinkle Hands, Mimmasworld, Meri Meri, Tavinoir, Petit Stellou, Sunski, Teeny Tys, Universal, and Milk & Moo are available on Babystore. You can find onesies, rompers, dresses, swaddles, shirts, t-shirts, tops, jeans, trousers, joggers, coats, and hoodies at Babystore. Shipping charges for deliveries within UAE for orders less than AED 100 are AED 10. Babystore offers free delivery on all orders above 100 AED in the UAE. Babystore Coupons are available on the GC Coupons App and will help you save extra money on all orders at Babystore in the UAE. 
Bloomingdale's

Bloomingdale's is a luxury brand. The range of its clothing for babies is exquisite. Bloomingdale's deals in a large variety of bodysuits, tops, coats, jackets, bottoms, dresses, sets, sleepwear, sweaters, sweatshirts, and swimwear for babies. Bloomingdale's is one of the best sites for modern newborn kids' fashion. Delivery service is free for orders amounting to 500 AED and above and the delivery charges are AED 50 for orders below 500 AED. The delivery usually takes 2-3 days to reach the customers. You can also receive additional discounts by using Bloomingdale's coupons available at GC Coupons. 
Tryano

The last site on our list is Tryano. Tryano offers brands like Balmain, Dolce & Gabbana Kids, Fendi Kids, Kissy Kissy, MSGM, Needle & Thread, Off-White, Mama Luma, BabyWalker, Balr, Monnalisa, Speranza, Hackett London, Kipling, Toni Pons, The Bonnie Mob, Dena, and Versace. Tryano gives facilities like free delivery on orders above 250 AED, secure checkout, contactless delivery for safety, and free and easy returns. You can get avail additional discounts by using Tryano Coupons.