The beauty and self-care industry of Saudi Arabia is one of the largest in the Middle East. E-Commerce Sales reached $7 Billion in the year 2020 in Saudi Arabia. The availability of international brands coupled with access to thousands of products has helped increase the revenue for the beauty segment. Mikyajy, Faces, and Sephora have emerged as the top brands for shopping beauty products in Saudi Arabia. In this article, we will discuss the top 5 shopping sites you should check for shopping for beauty products in Saudi Arabia. 
The Top 5 Shopping Sites for buying beauty products in Saudi Arabia

The Body Shop is one of the largest beauty brands in the world. The Body Shop's official site has a beautiful interface, a slideshow for their products where you can see what's new and trending. The Body Shop has a great variety of beauty products for both men and women. One of the best things about The Body Shop is that all the products they have on their platform are cruelty-free. The Body Shop also provides free delivery on purchases over SAR 199 in Saudi Arabia. The Body Shop in Saudi Arabia has two different shopping sites i.e. Saudi West and Saudi East and Central in Saudi Arabia. You can shop for deodorants, lotions, sorbets, conditioners, shampoos, body mists, eyeliners, foundations, concealers, and dozens of other categories of products at The Body Shop. The Brand also carries one of the largest collections of beauty products in Saudi Arabia. You can get exciting discounts and avail The Body Shop Coupons on our website. 

Sephora is a French multinational company that deals in personal care and beauty products. In 2017, Sephora was launched in Saudi Arabia. At Sephora, you can choose from various brands including Huda Beauty, Fenty Beauty, Sephora Collection, Marc Jacobs, Too Faced, Anastasia Beverly Hills, Urban Decay, Benefit Cosmetics, and many more. You can find mascaras, eyeliners, concealers, perfumes, serums, night creams, body lotions, shampoos, conditioners, body mists, hair mists, and other beauty products at Sephora. Sephora should be your go-to site for shopping for any beauty-related products in Saudi Arabia. Also, find verified Sephora KSA Promo Codes at GC Coupons and save more money on all purchases.

The third site on our list is Feelunique. Feelunique is a modern and minimalistic site for shopping for beauty and self-care products. Feelunique was found in 2004 by Aaron Chatterley and Richard Schiessl. Feelunique deals with more than 500 brands in Saudi Arabia including Huda Beauty, Bio-oil, Enna, Joico, Prada, Matrix, and Sure. You can shop for skincare, makeup, and hair care essentials. Feelunique offers more than 35000 beauty products on its platform and all the orders placed are shipped from the United Kingdom. You can find verified Feelunique Discount Codes on our platform. Feelunique also has some of the best international brands available on its website.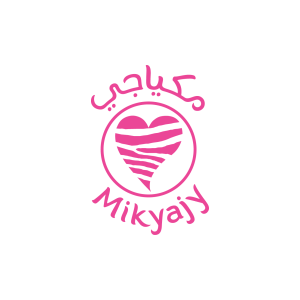 Mikyajy in Arabic means "My Makeup" and the name almost describes the brand. The brand was commenced almost 20 years ago. Mikyajy in Saudi Arabia sells makeup, accessories, fragrances, and gift sets. They offer free delivery on all orders above 199 SAR in KSA. You can find thousands of products at Mikyajy and pay through credit cards, debit cards, and cash on delivery. Mikyajy is one of the strongest domestic brands in Saudi Arabia and caters to the needs of all customers in the MENA region. You can also check Mikyajy Coupon Codes on GC Coupons and save up to 20% extra on your orders. 

Faces is the leading shopping destination offering fragrances, skincare essentials, bath and body care essentials, makeup, haircare, and accessories in Saudi Arabia. The brand offers free delivery on all orders above 199 SAR in KSA. You can get to shop on brands including Ayuni, Dior, Bobbi Brown, Hugo Boss, Tom Ford, Yadah, and more on Faces in Saudi Arabia. All orders placed on Faces have a 7-day return policy and can be returned or exchanged within the specified period. Faces offers top products for fragrances, makeup, skincare, and body care. Faces also offers various Faces Coupon Codes that provide additional discounts to all customers.