The Food Delivery sector has grown by leaps and bounds over the past few years in Egypt. Affordable Internet Access along with the increase in smartphone penetration has helped the food delivery sector in Egypt grow double-digits over the past years. According to Statista, Egypt's online food delivery sector has a worth of $74 million currently and is expected to grow to $131 million by 2024. In this article, we will discuss the top 5 food delivery apps you should definitely try in Egypt. 
Elmenus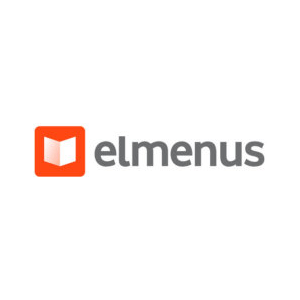 Founded in 2011, Elmenus is a Cairo-based food discovery, ordering, and delivery platform. The app was founded almost 10 years ago by Amir Allem. When started in 2011, Elmenus was just a food discovery platform and after a small span of 18 months, the company pivoted and got into the food delivery business. The platform currently serves 1.5 million users in Egypt and delivers food in Cairo, the North Coast, Tenta, Benha, Port Said, Daheb, and Minya. Elmenus lets you browse more than 6000 restaurants and choose between thousands of different dishes including Mexican cuisine, French cuisine, Egyptian cuisine, Indian cuisine, and other cuisines. The platform lets you order from famous restaurants like Akher Sa'a, Samakmak, Aswan Moon, Trianon, and many others. Elmenus also offers amazing discounts and offers on top restaurants. You can also save more by using Elmenus coupons available on GC Coupons. 
Talabat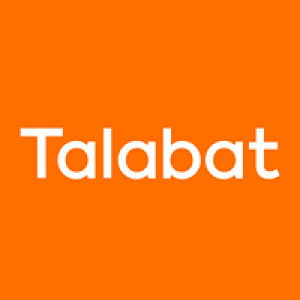 Being founded in 2004, as an e-commerce platform, Talabat now serves in Kuwait, Saudi Arabia, Bahrain, United Arab Emirates,  Oman, Qatar, Jordan, and Egypt. It was founded by Khaled Alotaibi and  Abdulaziz Al Loughani. Talabat entered the Egyptian market through the acquisition of Otlob, Egypt's oldest food delivery platform. The Company rebranded Otlob to Talabat and announced plans to hire over 50,000 people for the platform. Talabat has partnered with thousands of restaurants across Egypt and delivers food to hundreds of cities. 
You can find restaurants like Grand Mix, Blue Lounge, Am Haggag, Fatatry Bata, Foot gates, and Arabiata Al-Shabrawy on the app. Talabat remains one of the top food delivery platforms in Egypt with more than 10 million downloads on the Google Play Store. You can get verified Talabat Coupons on our website as well as our mobile apps. 
Akelni 

Akelni was launched in May 2017 as an online food ordering and delivery platform for both mobile & web, serving users 24/7, in more than 11 Egyptian cities. With its headquarters located in Cairo, it was founded by Elsayyed Kassem and Mohamad Samy. 
 Akelni serves more than 40000 customers every month in Egypt and has partnered with more than 1800 restaurants to deliver food to customers. You can order from Al Khal Egyptian Restaurant, Peppermint, Esplanade Café, and many other restaurants through Akelni. Check out verified Akelni Promo Codes on our platform. 
Mrsool

Mrsool was founded in 2015 by Nayef and Amman. The Company started in Saudi Arabia and soon expanded into countries in the MENA region. Mrsool is an on-delivery network that allows customers to place orders and get them delivered anywhere. The platform has tie-ups with popular restaurants in Egypt and delivers food to customers in more than 10 cities in Egypt. 
 You can order food from hundreds of restaurants with the help of Mrsool's app which is available on the Google Play Store and Apple App Store. You can avail amazing discounts on the Mrsool app. You can check out Mrsool Coupons on our website. 
Koinz 

Founded in 2018 by Hussein Momtaz, Ahmed Said, and Abdullah Al Khaldi, Koinz is one of the fastest-growing startups in Egypt. Koinz is a platform that rewards its customers with loyalty points on every transaction made on its app. Koinz has more than 2,00,000 active customers on its platform and operates in Saudi Arabia and Egypt. The platform allows customers to gain rewards and points for every order they place on its app. 
Koinz has partnered with thousands of restaurants and delivers food to more than a dozen cities in Egypt. The Company has more than 80 employees and serves thousands of customers every month. You can get food delivered from your favorite restaurants from Koinz.