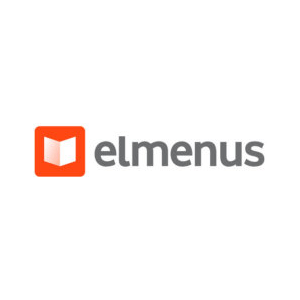 Visit Store
Founded in 2011 by Amir Allam, elmenus is an Egypt-based online food-tech platform that focuses on personalizing food recommendations and helps customers order from over 12,000 restaurants in some of the top cities in Egypt including Cairo, Alexandria, and many more. The main focus is to digitize restaurant menus, reviews, and photos via their website and app so to help customers order the best. elmenus also has its fleet of delivery personnel who help provide a quick experience that is trackable for the users.
elmenus initially started off as a food discovery platform, a result of a hungry man's search for the right restaurant. Amir, who then was working in a corporate job, was an avid foodie. He loved searching for new restaurants in Egypt, trying new cuisines with every chance he got. But due to the then lack of online presence of most of the Egyptian restaurants, he could not find the right reviews. This gave rise to a budding idea, which then resulted in Amir visiting local eateries and asking them if they would be interested in posting their menus online. Amir quit his job, at the same time, his idea started to take off, and elmenus was born.
Upon being founded, the platform currently helps over 1 million customers every month find the food they love. elmenus is said to be one of the few restaurants in Egypt that climbed the profit ladder with top clients ranging from McDonald's, Coca Cola, and many more.
The primary objective behind elmenus is to provide customers in Egypt with a seamless and personalized online ordering experience. Over a period of time, it also aims to increase the number of orders placed via their app, improve user engagement, retain loyal customers, and foster brand loyalty.
With the success of elmenus, Amir suggested that one day, he intends to spread his business over to other countries, closer to his own.
What categories does elmenus offer?
elmenus offers a range of food delivery categories at a faster pace and with huge discounts. You can now order anything between breakfast, lunch, snacks, and dinner dishes from the comfort of your home. The website/app has listed restaurants depending upon Egypt's cities, making it easy for you to pick your choice.
With over 12,000 restaurants in Egypt under its belt, you can now download the elmenus app and scan through them and their top cuisines. You can also receive verified elmenus Promo Codes & Coupons on the GC Coupons website and app. Simply enter your delivery location and the app will suggest the best restaurants and a variety of dishes to choose from.
Arabic cuisine is the top choice of many locals and tourists in Egypt. Some of the best restaurants in Cairo that pop up during the search in GAD, Tom and Basal, Zooba, and more. These restaurants carry some of the best Arabic dishes including foul sandwiches, hummus, falafel sandwiches, shawarma, and more.
Cairo is not the only city to offer delicious cuisines. You can find restaurants in Alexandria, North Coast, Tanta, Sharm El Sheikh, Dahab, and many more. All the cities in Egypt listed under elmenus have their own list of cuisines, with certain restaurants delivering to multiple cities.
If you are in the mood for some international cuisine and are located in Alexandria, then some of the top restaurants here are Pablo Café & Restaurant, The Foodie Bar, Beano's Café, and many more. Their range of delicious dishes includes salads, sandwiches, paninis, grilled chicken wings, and more.
All orders placed via the elmenus app are easy to track, right from the start, so you know exactly where your food is and how much time it will take to deliver. elmenus also offers verified elmenus Promo Codes & Discount Codes so that customers can get discounts on their favorite restaurants. The delivery person's details are also provided, so to make sure everything runs smoothly from both ends. Also, check NowNow Promo Codes and Noon Daily Coupon Codes to save more on your grocery needs. 
elmenus Coupons & Discount Codes
| | | |
| --- | --- | --- |
| elmenus Coupons | Discount Terms | Validity |
| IT312 | Buy 1 & Get 1 Free on Top Restaurants + 40% Extra Discount | Ongoing |
| IT312 | Save up to 40% on Top Restaurants + 40EGP Extra Discount | Ongoing |
| IT312 | Get 40 EGP Discount on Minimum Order of 100 EGP | Ongoing |
| IT298 | Save 40 EGP on your First Order | Ongoing |
| IT298 | Order Chicken Shawarma from  30 EGP & Receive 40 EGP Extra Discount | Ongoing |
How to use elmenus coupon codes?
Visit GC Coupons and browse through elmenus coupon codes.
Choose your desired offer and click on the 'Get Code' option.
The code will get copied and you will be redirected to elmenus' page.
Pick the location, choose the restaurant, and add the dishes to your cart.
Add the coupon code at checkout and make the final payment.
Customer Care Information
Customer Care Email Id: info@elmenus.com
Customer Care Contact Number: +20 2 22678900
Facebook Contact: www.facebook.com/elmenus
Instagram Contact: www.instagram.com/elmenus
Twitter Contact: www.twitter.com/elmenus
Payment Options
Once you have your ideal restaurant and dishes added to the cart, proceed to make the payment. Choose your convenient options for payment. elmenus offers payment methods through credit cards, debit cards, and cash on delivery.
FAQs
Q: How will I get to know the latest offers at elmenus?
A: You can visit elmenus' website or download the app to get the latest offers.
Q: Can I get an extra discount on my orders at elmenus?
A:  Yes, you can save up to 40% extra on your order by using elmenus' coupons available at GC Coupons.
Q: How much can I save by using elmenus Discount Codes? 
A: You can save 30 EGP Extra on your 1st 3 orders at elmenus by using the elmenus discount code "MN041". The coupon code is valid for the first 3 orders placed on the elmenus website and app in Egypt. 
Q: Are there any delivery charges for orders?
A: Delivery charges at elmenus depend upon the location of the restaurant and the final destination.
Q: What locations does elmenus deliver to at the moment?
A: Some of the top delivery locations in Egypt for elmenus include Cairo, Alexandria, North Coast, Tanta, Sharm El Sheikh, Dahab, and more.
Q: How long will the delivery take?
A: elmenus deliveries usually take between 20 minutes to 1 hour depending upon the distance and restaurant preparation timings.
Q: Where do I find elmenus Coupon Codes?
A: You can check for verified and exclusive elmenus coupons on our website. The coupons are regularly updated, making sure you get the best deals on your orders.
Q: What is the Best elmenus Promo Code for new customers?
A: You can use the elmenus Promo Code "IT312" to receive 40 EGP discount on your 1st order. The coupon code is only applicable for new elmenus customers. 
Q: Can I use cash on delivery as a payment option?
A: Yes, Cash on delivery is available on elmenus.
Q: What are the contact details for elmenus' customer care?
A: You can email elmenus at info@elmenus.com or call at +20 2 22678900