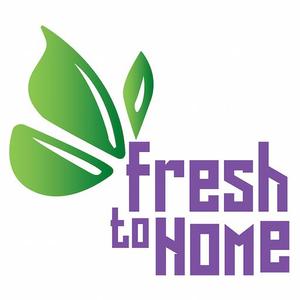 FreshToHome UAE Coupons
8 FreshToHome Coupon Codes & Offers available
Launched in India by Shan Kadavil in 2011, FreshtoHome is an e-commerce platform offering quick delivery of fresh food and meat. Upon shopping here, customers can find fresh food, meat, seafood, vegetables, fruits, and more. The available FreshtoHome voucher codes are applicable for new and returning customers in the United Arab Emirates.
Visit Store
FreshtoHome is an Indian Startup that offers fresh food and meat delivery directly to your home. The Company recently started full-fledged operations in the United Arab Emirates.
FreshtoHome is a grocery and meat delivery startup that allows users to buy fresh food, meat, seafood, vegetables, steaks, and fillet in Dubai, Abu Dhabi, Sharjah, and the rest of the United Arab Emirates. They allow people to buy 100% fresh and chemical-free products in the UAE. The Company has more than 5000 products listed which are delivered within 24 hours. Meat is extremely popular in the UAE and FreshtoHome ensures timely and fresh delivery of Fish, Prawns, Crabs, Squids, Chicken, Duck, Goat, Lamb & Quail.
FreshtoHome Offerings
Fish & Seafood
FreshtoHome has state-of-the-art supply chain capabilities to deliver fresh fish & seafood. The Company has deeply invested in Technology to provide the customers with the ability to purchase seafood online and get it delivered within  24 hours.
FreshtoHome sells Fish, Crabs, Prawns, Duck, & Squids. The Seafood is 100% Halal Certified and adheres to the Islamic Dietary Conditions. All the seafood is also locally sourced from farmers and is chemical-free. The USP of FreshtoHome is offering Chemical Free Meat & Seafood.
Meat
People in the UAE love Meat and FreshtoHome delivers exactly that directly to their home within 24 hours. Goat, Lamb, Mutton & Chicken are available on FreshtoHome. All Meat is sourced from local farmers and is shipped through the air from neighboring countries. Find Exclusive FreshtoHome UAE Coupon Codes on our website and avail exciting discounts.
Fruits & Vegetables
Customers can order fresh fruits and vegetables on FreshtoHome. The Minimum Order amount is 50 AED for availing free shipping. Delivers happen often within 24 hours in Dubai, Sharjah & Abu Dhabi. FreshtoHome also offers great deals on veggies.
FreshtoHome UAE Customer Service Information
Customer Service: customercare@freshtohome.com
Phone No: (+971- 043814567)
Address: PO Box 390667, Business Center, Dubai World Central, United Arab Emirates
FreshToHome delivers 100% Halal Cut Meat and Sea Food to users in the United Arab Emirates. The Website has groceries available from 4 AED and charges 15 AED for shipping charges. Users can pay through debit cards, credit cards, and cash on delivery.
Refund Policy
FreshtoHome does not offer customers the ability to return items bought on its platform. Instead, they issue refunds if the food delivered is not fresh or there are other customer complaints against it. You can directly call them or write them an email to customercare@freshtohome.com for any complaints regarding your order. They usually respond within 24-48 hours after receiving the complaint.
FreshtoHome's Unique Features
FreshToHome Ramadan Sale
One of the top online stores selling fresh and organic food items, FreshToHome is currently offering its Ramadan sale. This store specializes in selling fresh and healthy seafood, poultry, meat, fruits, vegetables, and marinated items at an affordable rate in the United Arab Emirates. Find some of the best FreshToHome coupons and deals available on the GC Coupons platform offering up to 60% off on all orders. The available FreshToHome voucher codes are applicable for new and returning customers in the UAE and available for multiple use. Also, you can get verified Carrefour KSA Coupon Codes and Carrefour Egypt Promo Codes only at GC Coupons. 
Chemical-Free Meat
The Core mission of FreshtoHome was to provide unadulterated food to all people. In this day and age, when a lot of the food we consume is not necessarily healthy, FreshtoHome came up with providing value in this segment. FreshtoHome promotes a healthy lifestyle and is often preferred heavily by Fitness Enthusiasts.
Delivery within 24 Hours
Freshtohome delivers within 24 hours in all parts of the UAE. The state-of-the-art supply chain and logistics technology allow them to be on time.
Free Delivery
Free Delivery is provided for all orders above 50 AED. This makes it very affordable and quick. Avail FreshtoHome UAE Promo Codes for getting further discounts from our website.
FreshtoHome FAQs
Q: Is FreshtoHome available in the UAE?
A: Yes, FreshtoHome is available in the UAE. They deliver to Dubai, Sharjah, Abu Dhabi, and other locations in the UAE.
Q: Is Free Shipping available at FreshtoHome?
A: Yes, FreshtoHome offers free delivery for orders above 50 AED. The Minimum Cart Amount to checkout is 25 AED.
Q: How much time does FreshtoHome take to deliver orders?
A: FreshtoHome takes 24 hours to deliver the order in the UAE.
Q: Does FreshtoHome provide 100% Halal Meat?
A: Yes, FreshtoHome provides 100% Halal Meat. All Meat available at FreshtoHome is Halal Certified.
Q: Where do I find FreshtoHome Coupon Codes?
A: You can find the best FreshtoHome Coupon Codes, Offers, and Promo Codes on our website.
Q: Are products available on FreshtoHome Chemical Free?
A: Yes, FreshtoHome offers Chemical Free Meat & Seafood on its platform. This sets it apart from the competition and makes it unique. It is also popular among people who want to live a healthy lifestyle.
Q: Does FreshtoHome have an app?
A: Yes, FreshtoHome Apps are available both on Android and iOS. You can easily download them in the UAE.