Online Shopping has accelerated in the United Arab Emirates with the entry of large established companies such as Noon and Amazon. The UAE online grocery delivery market is expected to grow double-digit in the coming years. The e-grocery market in the MENA region is currently valued at $2 billion and accounts for 12 percent of E-Commerce Sales. 
Shopping for groceries online allows customers to avoid crowds, payment, and parking queues, and it provides convenience and vast selection options. Major grocery delivery companies entered the UAE market from 2015 to 2017.
An increased number of online orders in the UAE can be attributed to an increase in internet penetration, an increase in the working population, and a growing number of single families. We have prepared a list of the top 5 apps you can use to order groceries online in the United Arab Emirates. 
Top 5 Grocery Delivery Apps in the United Arab Emirates 

NowNow is an all-in-one delivery app that delivers everyday essentials to your doorstep within 60 minutes. NowNow provides its services via its mobile app (available for Android and iOS), which offers shoppers the convenience to order groceries, medicines, pet supplies, and fresh meat from top stores. The NowNow app offers these groceries and other essentials because Noon partners with different supermarkets, pharmacies, pet stores, and butcher shops. The NowNow app also allows users to purchase gourmet and organic foods. Down to Earth Organic, Wild and the Moon, Candylicious, and other top brands are available on the NowNow App. 
Shop for your favorite Hummingbird Bakery, The Cookie Bandits, G's Bakery, Yamanote Atelier, Puranmal & Bikanervala sweets, candies, cakes, macaroons, croissants, and more on the NowNow App. 
Customers can place orders throughout the day (as long as the partner stores are open) and have them delivered within 60 minutes. You will be charged AED 5 for delivery, and there is no minimum order amount. NowNow allows users to pay through credit cards, debit cards, and cash on delivery. You can avail verified NowNow Promo Codes on our website. You can use the coupon code "OK52" to get 15% instant discount up to 15 AED on your order. The coupon code is valid for new as well as existing NowNow customers.

Instashop is one of the most well-known online grocery delivery apps in the United Arab Emirates, which was founded in 2015 and initially just covered small parts of Dubai Marina. However, as it spread to other parts of Dubai, Abu Dhabi, and Sharjah, it has become one of the largest grocery delivery services in the United Arab Emirates. Shoppers can place orders for takeout directly from their mobile phone or computer and receive them in minutes or at a predetermined time at home from Instashop. 
The Instashop app is simple to use: enter the address, and the app will provide a list of supermarkets nearby. For free delivery, a minimum purchase of AED 20 is required, and payment can be done through credit cards, debit cards, and cash on delivery. You can get Instashop Coupon Codes on our website and save more money on your orders.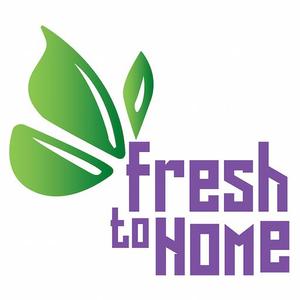 With FreshToHome, you can safely order fresh fruits, vegetables, meat, and poultry, from your local market. FreshToHome delivers orders across all major cities in the United Arab Emirates including Dubai, Sharjah, Ajman, Al Ain, Fujairah, Ras Al Khaimah Umm Al Quwain, and Abu Dhabi. Boneless raw chicken cubes, chicken breasts, keema, chicken lollipop, chicken drumsticks, chicken thigh, winglets, tandoori chicken, Sasso chicken, chicken gizzard, chicken rissoles, and much more are available on the FreshToHome App. Meat available on FreshToHome is locally sourced through suppliers and is free of chemicals. 
Fresh food & meat are available with a range of exciting offers & discounts. You can save more on your orders by using the FreshtoHome coupons available on our website and app. 

Carrefour first made its debut in the MENA region in 1995 through Emirates-based Majid Al Futtaim, which operates it in over 30 countries in the Middle East, Africa, and Asia, and owns the entire business.
For its diversified customer base, Carrefour operates Carrefour Hypermarket, Carrefour Market, Carrefour City, and Carrefour Webstore. The Company offers customers the widest choice of quality products. The brand offers more than 500,000 products across food and non-food, along with exemplary customer service.  You can shop for groceries, personal care products, baby products, electronics, smartphones, and much more directly through the Carrefour App. 
The MAF Carrefour App can be accessed in Arabic and English in the United Arab Emirates. The Carrefour App also offers amazing discounts on groceries and fresh food. You can use the Carrefour UAE Coupons available on our website and app to save more money on all your orders. 

You can find fresh fruits, vegetables, fruit juices, salads, ice creams, juice-pops & more at Barakat, your online fruit and vegetable grocer. With Barakat, you can purchase fresh produce from the best sources across the UAE in a convenient and user-friendly e-marketplace. Barakat also offers same-day and next-day delivery services across major cities in the United Arab Emirates. 
At Barakat, you can order fresh vegetables such as regular and organic vegetables, cut vegetables, and sanitized vegetables, as well as fresh fruit juices (without added sugar, without preservatives), single fruit juices, fresh blends, and keto juices. Items currently available on the Barakat App are only delivered in Dubai, Abu Dhabi, Sharjah, Al Ain, and Ajman. The App charges 10 AED as a delivery fee if the order amount is less than 50 AED. Barakat provides free delivery on all orders above 50 AED. If you are looking for special discounts, you can check Barakat Coupons on our website.