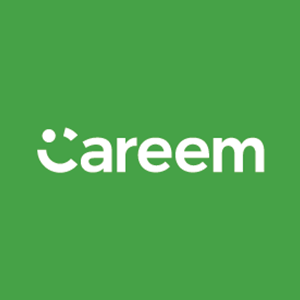 Careem Cab/Rides Promo Codes KSA
8 Careem Coupon Codes & Offers available
Careem is the leading ride-hailing platform in the Middle East and South Asia. GC Coupons offers verified Careem Cabs and Careem NOW (Careem Food) Coupons & Promo Codes. Use the Careem NOW Coupon Codes to save 50% extra on your orders. The coupon codes are applicable for new and returning customers in Saudi Arabia.
Visit Store
Careem was founded in July 2012 by Mudassir Sheikha and Magnus Olsson. Both the founders of Careem worked as Management Consultants at McKinsey & Company. Careem initially started as a website-based service for car bookings for large companies. The Company pivoted to being a full-fledged cab booking company for every customer.
Careem is headquartered in Dubai and serves over 100 cities in over 14 countries. The Company was one of the first few companies in the Middle East and North Africa region to reach a magnanimous scale in a short amount of time. Careem serves over 6 million customers every month and has created employment for hundreds and thousands of people. Uber acquired Careem in 2019 and operates the Company in the MENA region.
Careem has been touted as a Super app for its ability to reach millions of customers and serve them efficiently. The Company was the first unicorn in the MENA region and paved the way for innovation in the region.
How to use Careem Coupons?
Open the Careem App.
Book the Cab through the available options
On the payment page, apply the coupon code that you have copied from GC Coupons
Pay for the ride after the discount has been applied
The ride will be booked after the payment
Customer Care Information
Careem Customer Care Contact:-  00800100628
Facebook Contact: https://www.facebook.com/careem
Instagram Contact: https://www.instagram.com/careem
Twitter Contact: https://twitter.com/CareemUAE
Careem's Unique Features
Careem Rewards
Careem rewards "Careem Points" for every ride booked on its platform. Points can be earned on all payment methods. Careem Points can be used to get discounts on rides. The points are valid for 12 months. Points are rewarded even on discounted rides. Careem also has a special reward program called "Gold Status". Customers need to take 15 rides every month to reach the gold status. The RTA rides in Dubai and Bus rides in Egypt do not count towards the Gold Status.
Gold Customers also receive 50% more points on every ride they take with Careem. Exclusive Rewards are also available to Gold Customers. The program also entails VIP Customer Support for all queries.
Careem Pay
Careem Pay is a payment option offered by Careem which can be used to pay for rides, deliveries, and packages. Careem Pay can also be used to pay for food orders. Customers can get additional rewards on paying through Careem Pay. Credit can be added through cash top-up, credit/debit cards, and vouchers.
Careem Express
Careem launched "Careem Express" which empowers small businesses with their logistics and shipping. Customers can book their deliveries through Careem Express. The package costs are affordable and deliveries happen with 45-60 minutes. The facility is currently available in Dubai. variable pricing can be availed for more orders.
Packages
Careem offers special packages for its customers in which the rides can be booked at a discounted rate. The packages are fixed and an upfront amount has to be paid for the rides. Salaried Employees can get packages for their rides at discounted prices. An upfront discount helps with the costs for the long-term commute.
Avail Careem Cab KSA Coupons at GC Coupons
Get verified Careem Ride Coupons for booking your rides at discounted prices at GC Coupons. You can trust GC Coupons for the best discounts in the Middle East. Our team provides you with top coupon codes and offers for Careem. We have verified Careem Cab/Rides Coupons and Careem Now Promo Codes (Careem Food Discount Codes) for Saudi Arabia. You can save 50% on your 1st 3 orders at Careem NOW. 
FAQs
Q: How to use a Careem Coupons?  
A: To use a Careem Coupon, check out on our list of verified coupons and pick the one that best suits your requirement. Copy and add it at checkout after selecting your ride. The discount will automatically be applied.    
Q: How often does GC Coupons update its coupons and deals?  
A: GC Coupons regularly updates its coupons and deals. For more information on a coupon, kindly read the terms and conditions.   
Q: What is the maximum discount one can receive from Careem's coupons? 
A: Upon using Careem's coupon, customers can avail a maximum discount of 15 SAR. This discount is available for customers in Saudi Arabia. 
Q: Will GC Coupons notify me about the latest Careem coupon codes?  
A: Yes. GC Coupons immediately notifies its users of any newly updated coupons and deals. 
Q: How do I contact customer support?   
A: Careem offers 24/7 customer support for its users. You can contact them via 00800100628 or the contact option on their app. 
Q: Are Careem coupons one-time use only or can they be shared with others?      
A: You are free to share your coupons with others unless it is mentioned 'one-time only' in the description box. In that case, the other user will have to create a separate account and use the coupon. Kindly read the terms and conditions for more information.