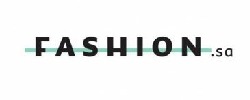 Fashion.sa Coupon Codes
5 Fashion.sa Coupon Codes & Offers available
Fashion.sa is your one-stop e-commerce platform offering fashionable products for customers in Saudi Arabia. Choose among clothing, accessories, footwear, and more. Use the Fashion.sa promo code "FS122" available on the GC Coupons platform and save 10% on your order.
Visit Store
Fashion.sa is a one-stop destination in Saudi Arabia for women and kids to find their ideal range of clothing, accessories, and shoes. Shop here and find top brands including Nichii, Etam, Parfois, Mica, Shana, and many more.
At Fashion.sa expect to find dresses, tops, skirts, abayas, pants, jumpsuits, jackets, hoodies, hair accessories, bags, shoes, and more. Their fashion styles are suited for all requirements and occasions.
With shipping available across Saudi Arabia, Fashion.sa offers amazing discounts with exclusive coupons available on GC Coupons' website and app. 
What categories does Fashion.sa offer?
Whether you are shopping from Fashion.sa's official website or app, you will be greeted with hundreds of products across three major categories: Clothing, Accessories, and Footwear. These items are open to women and children in Saudi Arabia.
Fashion.sa aims to provide the best quality, at the same time, making sure that their products are affordable. Shop and avail their best offers by using GC Coupons' exclusive coupons. These are available on the website and app and are updated regularly for customers in Saudi Arabia.
Clothing: Shop at Fashion.sa and find some of their best clothing options for women and kids. Select among dresses, abayas, tops, pants, leggings, jumpsuits, skirts, and more. If you are looking for comfortable home wear, then Fashion.sa offers nightwear, pants, shorts, and more. For athletes, one can find sportswear including sports leggings, sports bras, sports tops, bralettes, and more. Fashion.sa also has a range of stylish and yet comfortable lingerie selections for women. All items are of the highest quality and are available at a discounted price upon using the GC Coupons' code. You can also check out Lebs.com Coupon Codes and Nayomi Discount Codes on our website if you are looking to shop for fashion in Saudi Arabia. 
Accessories: Style yourself with special accessories from Saudi Arabia from Fashion.sa. Some of the top items on offer include bags, belts, scarves, wallets, masks, socks, and more. You can also find jewelry collections including rings, bracelets, necklaces, earrings, hair accessories for kids, and more. The products sold at Fashion.sa are of the highest quality and latest fashion, both suiting women and kids in Saudi Arabia. All products carry a great discount so to make sure the customer is always happy. You can find the latest Fashion.sa exclusive discounts at the GC Coupons' website and app. Also, check out verified VogaCloset Coupon Codes on our website. 
Footwear: You can now shop for stylish footwear for women and children from Fashion.sa. Find running shoes, flat sandals, platform sandals, mid-heel sandals, sneakers, wedges, and more. These offers are available on their website and app and open to customers in Saudi Arabia. Visit the website or app and add your desired footwear to your shopping list today.
Fashion.sa Coupons & Discount Codes
| | | |
| --- | --- | --- |
| Fashion.sa Coupons | Discount Terms | Validity |
| FS258 | Fashion.sa Coupon: Flat 10% Off Sitewide | GCC  | Ongoing |
| FS122 | Receive up to 25% Off on Women's Fashion + 10% Extra Discount | KSA Users | Ongoing |
| A270 | Avail Flat 10% Discount on Kid's Clothing and Accessories | Ongoing |
| FS103 | Extra 10% Discount Sitewide | Tops, Jeans, Bracelets, and More | KSA | Ongoing |
How to use Fashion.sa coupon codes?
Visit the official website of GC Coupons or download the app and type 'Fashion.sa' in the search bar. 
Select your desired offer and click on the 'Get Code' option.
The link will be directed to official Saudi Arabia 'Fashion.sa' page.
Scan through a range of clothing, footwear, and accessories options for women and kids.
Add the selected items to the cart and add the coupon code at checkout.
Make the final payment after receiving the discount.
Customer Care Information
Customer Care Contact Number: +966 920008557
Customer Care Email Id: care@fashion.sa
Facebook Contact: www.facebook.com/fashion.sa_
Instagram Contact: www.instagram.com/fashion.sa_
Twitter Contact: www.twitter.com/Fashion_sa_
Shipping & Delivery
Fashion.sa is offering free shipping on orders above 199 SAR within Saudi Arabia. For deliveries in other GCC countries, the shipping rate is 499 SAR. Deliveries will be done within 24 hours of placing the order for customers within Riyadh. For customers in other cities and GCC countries, the delivery period ranges from 1 - 5 days.
Payment Options
Fashion.sa offers the option to make payments using credit and debit cards. Customers can also use the store credit to make the payment.
Returns Policy
If you are not satisfied with your order, Fashion.sa offers a 7-day window to return the product. All products should be returned in unused condition along with the price tag and official invoice.  
All payment refunds will be done to the card. If payments are made via cash on delivery, then the refund will be in the form of store credit. 
Opened or used products will not be accepted. 
Fashion.sa Ramadan Sale
Get the best offers this Ramadan 2022 with Fashion.sa promo codes. These coupon codes are applicable for customers in Saudi Arabia. Shop and get up to 75% off on all orders. Select among tops, shirts, t-shirts, jeans, hoodies, bags, hair accessories, shoes, and more. GC Coupons regularly updates its Fashion.sa voucher code page with several discounts and codes relating to Ramadan and Eid. Download our app to be notified as soon as a new code is added.
FAQs
Q: Where does Fashion.sa deliver to?
A: Fashion.sa offers its services to customers in Saudi Arabia.  
Q: Can the registered products be modified?
A:  Once registered, the products cannot be modified. Kindly check carefully before registering.
Q: How do I return damaged products?
A: If you receive damaged products, you can easily replace them within 7-days of purchase. Call the customer care number and apply for a return or refund. 
Q: Are there any cash on delivery fees?
A: Fashion.sa requires a shipping fee of 25 SAR for orders below 199 SAR. Any order above that amount entitles for free delivery.
Q: Can I use the coupon on a discounted product?
A: Yes. If there is an existing discount on a product, you can use GC Coupons' exclusive coupon and acquire a higher discount.
Q: How do I use store credit?
A: To use the store credit at Fashion.sa, open the email received and click view on your card. Once done, copy the code and paste it into the discount section. Your store credit will be added to your order.
Q: Where can I find Fashion.sa's coupon codes?
A: You can find Fashion.sa's coupon codes at the GC Coupons website. We have our lists regularly updated so to ensure our customers receive the best offers.